That Safaricom has changed the lives of Kenyans has never been in doubt. That Safaricom is blessed with super creative brains has also been apparent all along.   What has lately emerged is that the Telco giant is firmly on the path to become a monolith of a virtual bank thanks to its innovation prowess especially the release after release of revolutionary 'money' products. MPESA – now globally acclaimed-was , of course, the pioneer. Many more sub-products have followed including the popular Mshwari, Lipa na MPESA, and more
The latest entrant into this distinguished list is Fuliza- primarily an overdraft facility that allows qualifying MPESA customers to obtain an advance when transacting via MPESA if your account has insufficient funds.
Now, this article is dedicated to this product so it's going to be very beneficial for those with numerous burning questions about this unheralded product.
As usual, we will start with the basics:
What is Fuliza?
This is a service that allows you to overdraw your balance when buying items, sending cash to another party, or when paying for services like utilities.
Let's take an example:
If you are fueling your car at the local gas station and you top up fuel worth about shs.5000 despite that your MPESA has just shs.3500, you will still be able to pay shs. 5000 as the service auto pays the shs.1500 shortage -as long as you have registered for this service and are within the limit.
Why Did Safaricom Launch Fuliza?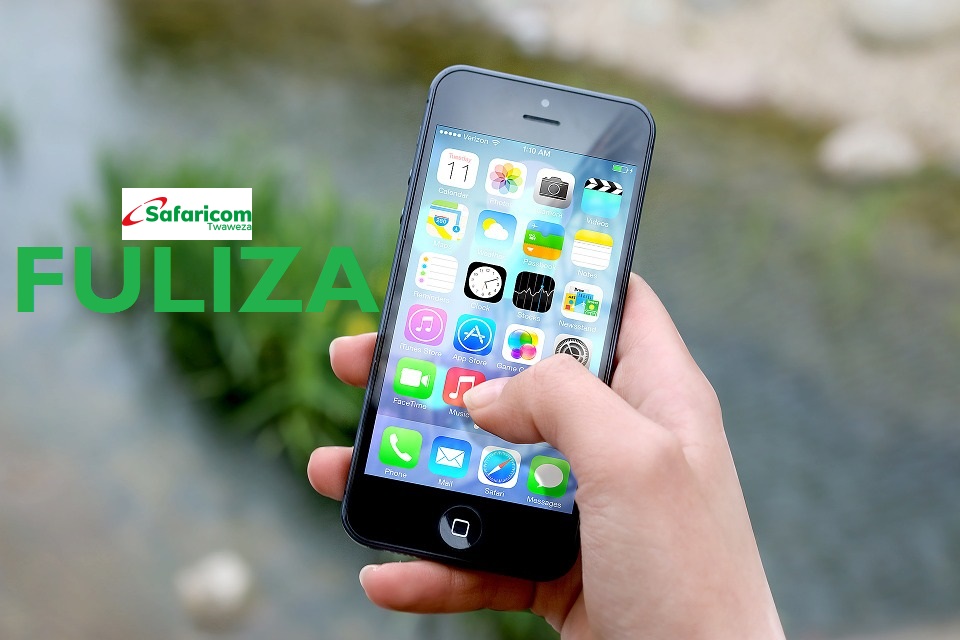 Safaricom has in the past mentioned that about 58% of all MPESA transactions fail as a result of users having a cash deficit in their mobile money accounts.
To them, this has been a missed business opportunity as they would have been earning an interest all along upon advancing subscribers the cash balance.
On the other hand, Safaricom's customers- including businesspeople- benefit from the convenience of easily accessing a temporary loan when making closing deals/transacting.
So, Fuliza is a win-win facility and is a true game changer.
How To Sign Up
You subscribe  by pressing *234# then selecting Fuliza M-PESA. Be sure to accept the displayed terms and conditions.
Safaricom later sends you confirmation SMSs.
How Much Does The Service Cost?
There are two main types of charges incurred with this product:
First, the one-off fee (charged at 1%) debited to your account each time you use the facility. Secondly, subscribers incur a maintenance fee (daily) on the remaining balance for the days that the 'overdraft' remains unpaid. The latter amount varies depending on the amount overdrawn as follows:
| | |
| --- | --- |
| Fuliza Amount | Charge |
| 0 -100 | Ksh 2(One-time charge) |
| 101-500 | Ksh 5 daily |
| 501-1000 | Ksh 10 daily |
| 1001-1500 | Ksh 20 daily |
| 1501-2500 | Ksh 25 daily |
| 2501-70000 | Ksh 30 daily |
Something else:
The usual M-PESA transaction fees apply (for Lipa na MPESA) but there are no set penalties for late payment.
To illustrate, let's assume you take a Fuliza advance of shs.1500.00. The cost will be 1% of shs.1500 which comes to shs.15. From there, you will be charged shs.20 per day until you clear.
Remember that you will be having a negative MPESA balance and any money you receive will go to pay off the overdraft until you have totally paid off.
How To Repay Fuliza
I already mentioned that you will be floating with a minus balance so any funds sent to your MPESA account is deducted and credited to your debt.
This goes on until you clear.
Safaricom discourages subscribers from going upto 30 days without paying off the advance and may result in your being banned from the service in such cases- up to the moment you have cleared.
Where Is Fuliza Used?
Note that you can never withdraw cash from Fuliza M-PESA and the facility only helps you to complete transactions or paying for services like Kenya Power bills, water bills, shopping at supermarkets, or sending money.
In short, the advance covers Lipa Na M-PESA (Buy goods), Paybill transactions, as well as MPESA cash transfer.
Fuliza Limits
Fuliza has limits automatically assigned by the system depending on the activity history of your MPESA account.
So the amount available as overdraft hugely varies amongst users. For example, my limit is shs.5400 while that of my editor is shs.8700.
You will definitely not be able to 'Fuliza' once you reach the limit. On the same note, the product's transactionary limit is capped at shs.70, 000/= daily (Just like the main MPESA).
The good news is that your limit is reviewed every 3 months either upwards (if you have a good repayment history) or downwards (if you have been missing payment deadlines).
This is in line with what happens with MPESA related services where one usually boosts their limit by using M-PESA services as much as possible.
Can I Reverse Fuliza Cash Sent I to a wrong till/ number?
Yes, you can reverse payments made wrongly on condition the recipient is yet to use the funds.  Affected Users trigger a reversal by sending the Fuliza M-PESA message to 456.
That being said, the system will not reverse transactional charges while any pending Fuliza M-PESA balance will still attract a daily charge of 0.5%.
How many times can I use Fuliza M-PESA?
Fuliza can be used for as many times as you may want as long as you haven't exhausted your limit.
How To Check Fuliza M-PESA account Information
Dial *234#.
Then Select Fuliza M-PESA.
Here you access many services such as checking your limit, mini statement, balance, and even an option opt out. In addition, a text message confirming the outstanding Fuliza amount is sent to users after every transaction.
Final Thoughts On Fuliza From Safaricom
Fuliza Safaricom is yet another ingenious idea from Kenya's leading Telco. As we have seen, you can use the service at a Lipa na MPESA, paybill payments, or to send money to an individual's number when facing a cash shortfall.
And as long as you pay on time, the facility will continue bailing you out of cash shortage quagmires for deals involving MPESA.
We have also mentioned the key is to make timely repayments if you want to expand your FULIZA limit.
Just dial *234# to get started.
RELATED POSTS