The following is a list of shipping companies in Kenya that can help you when importing goods from China or anywhere else in the World.
Please note that there are so many shipping agents in Kenya and you need to do some due diligence before giving any of them business.
Some complaints including some clearing and forwarding firms hiking rates meaning you may be charged more when your goods arrive in Nairobi/Mombasa. Users have also reported experiencing rude customer service from some of the international shipping companies Kenya while others have been accused of losing cargo in the high seas.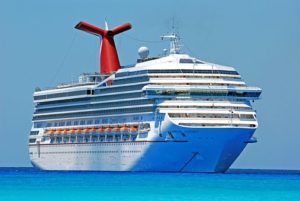 Remember to check on punctuality, professional customer care, and other factors like the cost.
Our list comprises of the shipping companies in Nairobi with the highest positive rating from Kenyans. However, we don't endorse any of them so again, do your research:
Here is our compilation:
List Of Shipping Companies In Kenya
Shipping company
Contacts
Comments
Choice Logistics
Vision Plaza, Mombasa Rd. 3rd Floor Room No. 18  Nairobi.

Telephone: 0722 580147

This has been growing in popularity among traders who import from China to Kenya. Highly recommended.
African Salihiya Cargo and Clearing
Yara Park, Eastleigh (Former KBS Garage)

Telephone: 0722 859680/ 0729 656182

 

One of the biggest shipper and highly reputable. They ship from many ports. Salihiya even compensates for damaged goods!
Afrisali Cargo
Eastleigh, 12th street (former KBS Godown) No 19 Nairobi  Telephone: 0716 572000/
0722796411
Some Kenyans believe that AfriSali cargo is the best
Salama Cargo (East Africa)
Captain Mungai Street, Amana Shopping Complex, (2nd Floor) Eastleigh,
Telephone: 0723469994
Has superb customer service.
Shardi Shipping and Cargo
Libra House, Off Mombasa Road opposite Sameer Business Park, Go down Number 2, Nairobi

Telephone: 0722 111262

 

Shardi has some very good reviews from its past customers and it's another reliable forwarding company
Salihiya cargo and shipping agency
General Waruinge Street, Opposite Pumwani Maternity Hospital,Telephone: 0722 859680, Nairobi

 

Another reliable importer- not to be confused with African Salihiya
TNT Express Kenya
International Life House, Ground Floor, City Hall Way, Nairobi

Telephone: 0703 052466

 

Has also attracted some positive ratings but doesn't seem to be as well known.
Kesom Freight International
Muratina Road, Eastleigh- Near Pumwani Hospital, Nairobi

Telephone: 0722 710299

One of the best for importing stuff from the U.K
Kentex Cargo
 Mitsumi Business Park, Muthithi Rd,  4th Floor. 67, Nairobi

Telephone: 0709 443000

Very reliable when Shipping From the USA to Kenya
Global Shipping Company Mombasa
 

Telephone:020 2003468

One of the oldest in the business
Vitumob
Argwings Kodhek Rd, Metropolitan Court,  Nairobi

Telephone:0717 363433

One of the leaders for online shopping from the UK and the US.
Statesduka
Brandonethan House (Ground floor), Kolobot Road, Ngara.
Telephone:0722209048
They deliver from Amazon and Ebay
Final Word On Our List Of Shipping Companies In Kenya
That's our latest recommendation about the companies that can help you import products from the diaspora. As you have seen, the list of shipping companies in Kenya is dominated by shipping companies in kenya from china, with the Asian giant being the largest source of imports into Kenya.
For shipping companies from usa to Kenya, you can check vitumob and statesDuka.