Do you know that you can earn hefty cash working from home? In this article, we will talk about the most popular online jobs in kenya paying via mpesa.
Now, for those of us who work online, a major challenge has been how to receive payments. Yes, Paypal works but there has been the inconvenience of having to wait several days to access your funds in addition to being forced to go through the bank to get your money.
Luckily, a while back, Paypal partnered with Safaricom's mpesa and now you can conveniently withdraw your cash directly to your mpesa account!
Okay, as a starter or somebody interested in internet work, you may be wondering which are the top most internet jobs in Kenya paying through mpesa.
Here they are:
1.   Online Customer service representative
After realizing that almost everyone is now online, many companies are now running online customer care desks.
If you are passionate about customer service and have some good computer skills, then this could be your dream job.
Your work will be to take calls on behalf of various companies, receive orders, and deal with any customer service issues.
2.   Academic writer
This could be best online jobs in kenya for students good in writing essays.
Dozens of top ten freelancing websites such as Uvocorp and essayshark are constantly looking for people who can do assignments and essay projects on behalf of their clients who are mostly western students.
Your work is to research and write the assigned work as per the rules. Payment is via Paypal and of course, once you hookup your Paypal with mpesa, the money becomes available on your phone.
For newbies, you can first work for some of the well-established Kenyan academic freelancers as you improve your skills. These pay directly via mpesa and you can find them in this Facebook group.
3.   Article writer
You are likely to make good money if you can write a report, story, or an opinion about something.
In article writing, you're given a topic to research, and come up with an informative piece as per the instructions given by the client, who could be a blog or a physical company.
Article writing jobs for Kenyans are plenty in freelancing websites such as Guru and Upwork.
4.   Virtual Assistant
Virtual assistant duties can be done from the comfort of your home and they're so diversified.
You will need a variety of skills like graphic design, social media management, transcription, and email handling.
You do a plethora of tasks such as booking tickets, answering your client's calls, sending and answering emails, scheduling, and publishing social media posts, and more.
In this industry, payment depends on your experience.
5.   Online Data Entry Jobs In Kenya
Data entry jobs involve entering given data into a spreadsheet or word document (and others) and you can easy money if you have a good typing speed.
Legitimate online data entry jobs websites such as UpWork.com and Fiverr don't ask for registration or training fees and will pay on time.
That being said, there are so many fraudulent websites advertising easy data typing jobs so you need to tread carefully.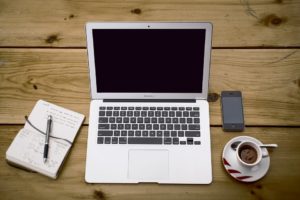 6.   Transcription
One of the most lucrative ways to earn money online is by transcribing.
Simply put, transcription involves converting audios/videos to text.
You listen to the audios, for example, interviews, voicemails, discussions, and meetings recorded earlier then type what's being said in Microsoft word (or any other specified software).
The earnings depend on how long the audio file is in minutes and work comes from sites like  rev.com, castingwords, and speechpad.. 
7.   Digital Marketing
Here you'll be running internet marketing campaigns on behalf of clients/companies.
Typically the job will include tasks like crafting mouthwatering online ads (Google AdWords/ BingAds), social media posts, and even generating other digital marketing content such as videos.
In addition, you'll be curating relevant content for your target audience and publishing it as per the content calendar.
The idea is to keep the company's internet audience engaged and to generate as many new sales leads as possible.
8.   Software Development (Programming)
This one requires that you know how to code (write machine instructions that a computer can understand) in various programming languages.
Sure, it's true that not everyone can become a programmer but if you can hack the basics of programming, developing apps have pays and pays well.
Head over to udemy and look for programming courses then register on sites like peopleperhour, fiverr, and upwork to start working.
9.   Video & Animation
If you know how to build hypnotizing videos and/or thrilling animations, then you can reap big money.
The demand for video and animation is massive online and is expecting to go over the roof in the coming years so it's a handy skill to have.
Jobs are in plenty on Fiverr and you can learn video and animation on Udemy.
10.  E-Books Writing
Another very easy way to make pretty cash from the internet is to perfect the art of writing eBooks.
If there is a topic you are good at, you can write a short book on it then sell it on social media and if you're ambitious, on international eBooks marketplaces like amazon.
What You Need To Succeed In Online Work
Below are the essentials to freelance online:
The relevant skill e.g. Typing skills for data entry and video creating skills for video/animation jobs.
Access to a computer and internet
Registration on the relevant website e.g. Fiverr for animation and Uvocorp for academic writing
Ability to write job proposals because some jobs require you to bid.
Professional conduct including the ability to obey deadlines, communicate properly, and honesty.
A Paypal account (Remember to link it with mpesa) to enable you receive payments.
Final Thoughts About online jobs in kenya paying via mpesa
It has been estimated that about 200,000 kenyans earn money online and get paid through mpesa.
The thing with these online jobs in kenya paying via mpesa is that they don't need much capital so anybody can benefit.
To start, you can get a mentor to train you or use YouTube for free self-training before registering on websites such as Upwork.
If you've some cash to spare, Udemy offers most of the relevant courses so you can try them.
You can also visit this website for information.
PS: If you've got a question, drop it in the comments section I will respond as soon as I see it.