The debate on whether loans are good or bad for your financial health is one that is unlikely to go away soon.
And it seems it depends on who you ask.
For some, loans are a godsend and a ladder to quick wealth and prosperity. For others, loans are a source of endless anguish and blame loans for their poverty.
Regardless of which side of the divide you're in, paying up your loan within the shortest time can pay big.
Not only do you save on interest costs (for most loans), you will also improve your credit score- something which can make you attractive to lenders and win you lower interest rates.
Plus, of course, you will never ever have to worry about the dreaded CRB listing!
Here is how you can pay off your loan superfast;
Start a Side Hustle
Let me tell you this:
There's absolutely no magic in paying off debts…its painful and involves lots of sacrifice.
A good way of doing it is to start a side hustle. You see, Kenyans are into all manner of part-time jobs;
Mtumba, Mpesa-shops, cake baking, events planning, photography, Uber and taxify, bodaboda, selling stuff online, teaching part-time, selling snacks to colleagues at work, online jobs…you have hundreds of options.
If you are employed, you have to plan your hours in a way that you don't mess your employers hours lest you may lose your livelihood.
Of course, you also need to be disciplined because it means you'll be working more hours and even weekends.
Some side hustles pay and can lift you out of debt super-fast.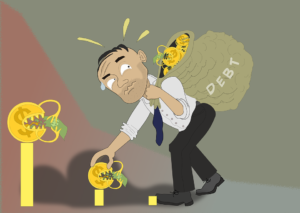 Pay bigger installments
This one is a no-brainer. Whenever possible, exceed the loan repayment amount. For instance, if you should be paying 16667/- per month for 6 months to clear off a 100,000/- loan, round upwards and pay 20000/- each time (just sacrifice a little).
You will finish the loan in 5 months instead of the planned 6 and save the interest costs for a whole month which could be significant.
Survive on a bare-bones budget
A bare-bones budget looks weird but its magical. You will sit down (with your family if you have) and cancel out every other luxury from your monthly budget.
Cancel the pay TV (DSTV, star times,  go-TV, and their ilk).
There will be no eating out, internet bundles, beer weekends, new clothes, walking whenever you can, carrying lunch to work, and every other unnecessary spending- until you have paid off!
The amounts you salvage can increase your installments and reduce the loan term.
For example, assuming the following spend, you can raise more than 10000/- extra:
| | |
| --- | --- |
| Item | Cost |
| Eating out- once a month | 2000/- |
| Beer weekend – end month | 2000/- |
| Star times- classic bouquet | 999/- |
| New clothes | 2000/- |
| Safaricom Bundles-1 GB monthly | 500/- |
| Daily Lunch (150/- daily for 25 days) | 3750/- |
| Total savings | 11249/- |
See?
A whopping 11249/- which would come to 134988/– in 12 months!
And you can do more even better.
I know it's tough but since you're motivated, you can psyche yourself and do it!
Uninstall the Mobile Loan Apps
Mobile loan apps Kenya like Branch, tala, zawadi, Timiza KCB mpesa, utunzi, mshwari  are cool options when you need some emergency funding. But they'll not help you pay off your loan.
You see, every time you borrow from any of these loan apps in Kenya, you are adding more interest costs and installments burden especially if you are a serial borrower.
And that can mess up your loan repayment plans big time.
So, how do you rein in on your insatiable appetite for  mobile loans? Just uninstall the apps. Period!
And while at it, stay away from loan top-ups or even emergency loans Kenya unless it's really necessary.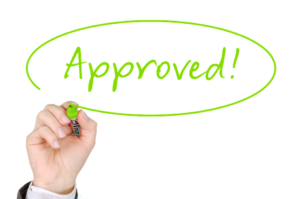 Consolidate your debts
If you have multiple small loans in Kenya including any of the kenya bankers sacco loans, and unsecured mobile loans Kenya, you have a higher risk of drowning trying to keep up with the payments. Plus, the interests costs will be extremely high.
This is what you do:
Get all those loans in kenya without security under one roof by engaging your banker and requesting them to buy off all the other loans.
You kind off get a bigger loan, settle off the small-small expensive loans, and remain with only 1 loan.
That way, you can easily focus on meeting the single installment when due. In addition, the interest cost won't be as high – nowadays you can even negotiate with your banker .
Sell off your 'garbage'
If you're committed to paying off your instant unsecured loans in Kenya, or any other facility for that matter,  sell your 'garbage'.
This is what you do:
Go back to the house and take stock of all your belongings. Its normal to have a lot of extras and stuff we rarely use lying around.
Why not put it up on olx Kenya and sell it? If not, talk to the neighbors and alert them that you are disposing of that baby cot, old mattress, the old family bicycle, spare gas cylinder, laptop, feature phone, and such stuff.
You can also post them on your Facebook, instagram, twitter and other social media platforms.
Furthermore, you may put up some posters around the neighborhood and let everyone know you are selling things at throwaway prices.
Even if you just raise enough to settle your loans kenya mpesa, that's a major step ahead.
Conclusion
The only way to clear your debt rapidly is to sacrifice.
Sure, it's difficult but if you are focused and super inspired to save on interest and loan repayments inconveniences, then it's worth it.
Sell off your extra stuff, increase the loan repayment installment whenever possible, and also shun mobile loan apps.
You can also merge all your loans, go for a bare-bones budget, or start a side hustle.