After grappling with a biting shortage of manpower in its ranks for long, the British army has finally opened up to non-resident commonwealth nationals during this year's British Army recruitment in Kenya.
This effectively means Kenyans who have never lived in the UK can apply to join the UK armed forces.
All along, applicants from Commonwealth nations were required to have lived in Britain for at least five years so this is massive news.
This could also be a big opportunity for Kenyans considering that UK Military leaders target to recruit 1,350 extra men for the army, navy, and air force.
How Kenyans Can Apply To Join Britain Army
First, you've to meet the basic requirements for the British army recruitment for foreigners. Here are the basic qualifications.
AGE: You have to be between 16 and 50 years-old
NATIONALITY: British, Irish, and Commonwealth citizens including Kenyans.
HEALTH & FITNESS: Be fit and free of injuries.
MEDICAL CONDITION: You must have no medical issues at the time of applying.
EDUCATION: Have finished school or still a student.
CRIMINAL CONVICTIONS: Have no pending criminal convictions.
TATTOOS & PIERCINGS: You shouldn't have any tattoos above the collar or any offensive tattoo.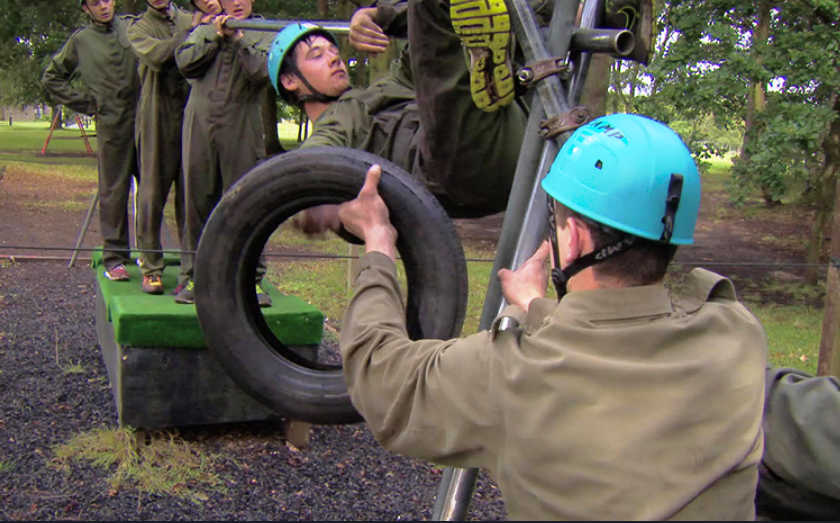 Applications Options
The easiest way to apply for Kenyans is online. Here are the steps to follow:
1.  Register Your Interest To Become a British Soldier Online
You have to give your Kenyan nationality and age when registering your interest to be recruited.
This is crucial and determines the type of army role you can serve in (or if you're ineligible).
2.  Apply To Start Your British Army Journey Online
Once you pass the registration stage, you will then be required to proceed with your application online where you first complete the provided British army recruitment application form.
After applying, the recruitment officials at the British army will evaluate your qualifications and see if you have the right attributes so there is a waiting period.
3.  Your Army Briefing
Several things could happen. First, you're given a CSM (Candidate Support Manager), an official whose responsibility is to guide you during the remainder of the process. You are also expected to keep checking your email to know your progress online.
If everything is so far OK, you'll be invited for a formal army briefing at a local British army career centre meaning you may be forced to fly to the UK at this stage (at your own cost).
During the briefing, you are given a customized personal development plan that you'll follow as you prepare for the all-important assessment session. You'll also get a chance to understand how the British Army works – and ask any lingering questions.
4.  Assessment Stage
Your final assessment will be for  a period of 2 days and takes place in any of the Assessment Centres in Britain. Here you're lucky as the UK government caters for your travel there and back to Kenya plus accommodation and meals.
This is your best chance to also assess whether the British Army is ideal for you, and, of course, for them to see if you're a good fit. The assessment will include:
A full medical examination
Physical & mental tests
Team exercises (to examine how you can work in a team)
A career discussion
5.  After Assessment
Once you have gone through the assessment, there's still some final paperwork needed before can begin your Phase 1 training.
During this stage, the recruitment team checks your references in addition to running a background check.
You will then be sent an offer of employment if all is well up to then. Now what remains is for you to accept the offer after which you are given a date to commence your training.
How quickly you start depend on the role you're assigned and the grade allocated during the assessment.
Before You Join
You need a valid visa and ensure that you're in Britain legally.
If your visa expires, you have to pay airfare back to Kenya to renew your visa before proceeding with your application.
When You Join
If you're recruited, you are accorded a special status called 'exempt immigration control' for immigration protection. If you want to live in the UK after service, apply to regularize your immigration status yourself before the term service ends.
It is better to apply earliest possible so long as you have served for minimum four years.
British Army Recruitment In Kenya: Important Information
You need to have a sponsor (somebody you can live with during the recruitment process). The form provides a spot where you fill their details and addresses.
Your sponsor should be residing legally in Britain and able to accommodate you during your upcoming stay in the country.
The British army recruitment in Kenya process can take up to 300 days so be patient.
It's best to wear a suit and tie to the assessment day.
The hardest part is the training. Afterward, things get much better.
While having a college certificate is an added advantage, recruitment has very little to do with papers. They instead focus more on your ability to speak English eloquently and attitude.
British Army Recruitment In Kenya: Final Word
The British army is regarded as one of the best in the business globally meaning you have a chance of honing your skills with a professional army.
They also have a very good remuneration plus they give you an opportunity to bring over your family to live in Britain.
Additionally, you'll travel the world without paying a dime and interact with different cultures.
Good luck!