If you're visiting the Kenyan coast on holiday, you can book in either in self-catering apartments (most 4/5 star all-inclusive) or the numerous low cost hotels in Mombasa.
Some of the best options are within an easy ride to and from the airport and close enough to the city center, excellent shopping amenities, bars and restaurants.
Mombasa's lovely beaches and other coastal attractions which are a must-visit for anyone visiting Kenya for the first time are also a stone's throw away.
If you are looking to save more bucks and enjoy new company, Mombasa backpackers in the north coast or Diani in south charge about Kshs.1500 (15$) per night minus meals on average though you can get a cool facility from as low as 9$ (Kshs.900)!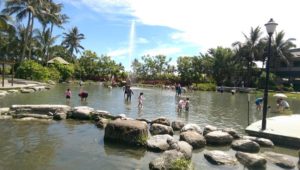 Overall, Mombasa island hotels are a good choice for both tourists and locals.
In this post, I will be highlighting some of the very best facilities including cheap hotels in Mombasa town center.
Here is a summary:
Option 1: Low Cost Hotels In Mombasa
Forget the famous Mombasa beach hotel. There are some incredibly pocket friendly and smart accommodation properties all over south & north coast.
Have a look:
Name
Address
Contact
Price range
Comment
Coastgate Hotel-Miritini
1.1 miles (less than 2 kilometres) from SGR Mombasa Miritini Station
Phone: 0729 170500

/0734 611406

 

From 20 $(About kshs.2000).
Big, immaculate rooms. airport transfers available. Free Wi-Fi, private Parking
Regency Inn Tudor
Tom Mboya Road, Tudor, Mwadoni, 1.8 Kilometres from Mombasa
Phone: 0712 304704
From 30 $(About kshs.3000).
Fantastic staff , strategic location, quite neighborhood (one of the best area to stay in mombasa

), modern feel, Asian dishes

Mei Annexe Mombasa
Off Nyali Road, First Avenue , Mombasa-Malindi Highway
Phone: 020 5230150
From 21 $(About kshs.2100).
3-star Hotel. Fort Jesus & Voyager and Bamburi beach nearby. Free parking. One of the cheapest hotels in mombasa

 

Masters Hotel ( HAMAG)
58 metres from Uhuru Garden and 458 metres of Tusks Monument, Mombasa town centre

 

Phone: 0705 889817

 

From 20 $(About kshs.2000).
4-star Hotel. Great location. Excellent breeze. Incredible staff. But lacks hot water
Panaroma Gardens Hotel
Tsavo Street,Close to Mombasa Municipal Stadium (between the airport & city center)
Phone: 0719 663560/ 0731 931147
From 25 $(About kshs.2500).
2 conference rooms, rooftop bar, airport transfers
Josleejim Hotel Ltd
Duruma Road, 400 meters from the Tusks Monument
Phone: 020 2038814
From 23 $(About kshs.2300).
Features a terrace, Japanese-style economy hotel. A couple of negative reviews
Hotel Kumbe
Mtwapa, 2.9 kilometers from the Jumba la Mtwana  & 700 meters from Lambada Club while Mtwapa Health Centre is 800 meters away
Phone: 0713 088962
From 21 $(About kshs.2100).
1-star hotel featuring a restaurant, yummy seafood. One of the best hotels in mombasa

 

Ashari Hotel
Shanzu Beach Homes, 900 metres from KWS Ticket at the Mombasa Marine Park
Phone: 0721 722813
From 27 $(About kshs.2700).
Serene environment, great breakfast, but cold showers.
Shilo Guest House
Mombasa-Nairobi Road,  Next to barclays bank,Changamwe,5 kilometers from Tusks monument
Phone: 

0726 888628

From 10 $(About kshs.1000).
Each Guest room has a TV, continental breakfast, comfortable, budget living place. Superb service, Free parking
Option 2: Mombasa Backpackers
Hotels and dorms are even cheaper- you have some going for as low as $9 (Kshs.900) per night! Plus, you will enjoy meeting and interacting with tourists  from as other countries.
Name
Address
Contact
Price range
Comment
Akogo House (Hostel & Backpackers)
Off Beach Road, adjacent to Oswal Academy Nyali
Phone: 0718 909559

 

From 17 $(About shs.1500).
Nice rooms, a delicious breakfast, affordable accommodation The host Ms Damaris is awesome
Tuliahouse Backpackers
Near City Mall just off Links Rd, Nyali,
Phone: 0711 955999
 From $10 – $47 (Kshs.1000-4700)
Descent meals, outstanding sightseeing and near the beach, wonderful staff, chance to meet other travelers
Beach Africa Backpackers (Msa) Beach Hostel
Mtwapa,  along Maweni Beach Road, Mombasa

15.2km from city center

Phone: 0722 415199
From 18 $(About shs.1500).
Lovely place. sit under the trees, a cold beer in hand and watch the action at the lively mangrove beach
Mwana Resource Centre
Off Diani Beach, Rokuro road, 28 kilometers mombasa

 

Phone: 0711 452828

 

From kshs. 900 (9$)

 

Peaceful, affordable, homely service. Great for conferences and parties. 5-minutes walk to the beach
CDH Backpackers
Moi Avenue, Just off Chembe Road, Mombasa 275 metres off the Tusks Monument
Phone: 0722 364148
From kshs. 2000 (20 $)

 

Good WiFi, Warm host, Nice location, clean Dorm
Summary of the low cost hotels in Mombasa
There you have them – the low cost hotels in Mombasa. The options are there but the choice remains yours. Now, if you want to book, you can visit sites like booking.com, traveljumia.com, and tripadvisor.com.
Remember to check out the reviews on these sites from other customers to get a better idea of what to expect.
You can also call the above numbers.
As we say, Mombasa raha, Bala kalaha! So enjoy!