Whether on business, a tour trip, adventure, or a weekend visit to your upcountry folks with family,  one of the most convenient ways of traveling is by using a self-drive car. Well, the good thing is that there are many companies offering car hire services in Nairobi with some offering world-class services.
In this article, I will be highlighting some of the popular car hire services in Nairobi and I will wind up with a list of car hire companies in Nairobi.
What to Look For When Selecting a Car Hire Company
Like every other industry, there are some pretty good companies but we also have some bad apples so it's always good to do some due diligence before settling on a company and the right car.
Here is how to check:
·         Reputation
Ask about the company from friends, colleagues, and people who may have interacted with them and listen to their opinion. Too many negative reviews could be a red flag that it may not be a reliable choice.
·         Fleet
Some companies have a good mix of cars on offer. From limousines, Prados, saloon cars, safari vans, and more.
That will, of course, depend on what you are looking for. If for instance, you are after a 7-seater, you'll obviously interested in a firm with 7 seaters in their fleet.
Also, check that the car is in good condition.
·         Rates
So, what's your budget?. Always ask about the daily rate in advance and the allowable hours plus the penalties in case of lateness in returning the car.
As you will see in the rates table, the prices vary from one firm to another.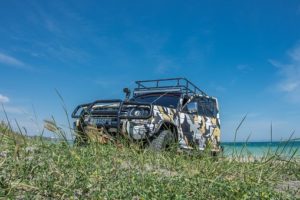 ·         Convenience
There was a time I was looking for a 7 seater car hire in Nairobi but the company I thought would help me made it so tough to access the car.
I had to travel to their office, fill in some forms, pay a deposit, and worse still, I had to repeatedly call the owner since the lady at the reception wouldn't answer many of my questions.
Being an online guy, nowadays I am clever and always choose firms offering convenience such easy online booking including kenya car hire services nairobi branch
·         Read The Fine Print
To be on the safe side, you will need to be sure of what you're signing up for when signing on the dotted line.
Check the terms and conditions, locate the hidden fees, the insurance terms, kilometers allowed, and fueling terms.
It can come as a nasty surprise when the company asks for extra money later on claiming you violated a rule that you aren't aware of.
READ: using the 80-20 rule to achieve success
Car Hire Services In Nairobi: The Rates
A key consideration for many people looking for a self drive car hire in Nairobi is the price. So, how much can you expect to pay?
Type of car
Average daily hire price (car hire in nairobi with rates

)

Toyota Noah/Voxy
Between Shs.4500 to shs.8,000
Toyota Rav4/ Toyota Harrier/Honda CRV/ Nissan xTrail
Shs.6000- shs.8,000
Toyota hilux pickup
Shs.8000-shs.10,000
Safari landcruiser 7-seater
Shs.12000- Shs.16000 off/peak
Safari landcruiser 8-seater
Shs.14000- Shs.18000 off/peak
33 seater bus
Shs.17500-shs25000 (within Nairobi)

Shs.22500-shs.30000 (outside nairobi)

Toyota Prado
Shs.10000- Shs.15000
Range Rover
Shs.15000- sh.25,000
Toyota Double Cabin
Shs.12000- Shs.15000
Mitsubishi Pajero
Shs.18000-Shs.22000
Toyota Fielder/Toyota NZE/ Toyota Premio/ Toyota aXIO
Shs.1500- Shs.3000
Toyota Alphard
Shs.4000-Shs.6000
Suzuki Vitara
Shs.7000-shs.9000
Mercedes Benz S Class-wedding car
Shs.35000
Mercedes Benz E Class-wedding car
Shs.25000
Range Rover Sport-wedding car
Shs.45000
Notice that some of the end cars like 4X4 Toyota Prado can come with a chauffeur though at an extra cost.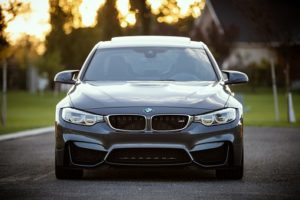 Car Hire Services In Nairobi: list of car hire companies in nairobi
Now, these are some the companies offering car hire in nairobi cbd and outside.
Company
Contact
Avis
(254) 0202532610
Nairobi Car Hire Services

 

(254) (0)724 596678

(254) (0)733 929924

 

Elite Car Rentals Nairobi
+254 (0)722 761623

 

Hire N' Drive (Kenya) Ltd.

 

+254 (0)722 417475

 

Kenya Car Hire Services
+254 (0)722 971226
Market car hire company

 

+254 (020) 2225797

+254 (0)722 51 50 53

Central Rent – A – Car
+254 (0)20 2222888
4X4-Kenya Car Hire
+254 (0)722 529228
Kenya cheap car hire company

(cheap car hire nairobi)

+254 (0)722 782 256
4by4 car hire-kenya
+254 (0)721 213564
Avenue car hire

 

+254 (0)722 827440

+254 (0)733 609649

concorde car hire nairobi
+254 (0)715 032430
Metro car hire services

 

+254 (0)721 271 503

 

 

Rent-A-Fine Car Ltd
+254 (0)729 407410
Kenya Online Cars Hire
+254 (0)710 189751
Ridgeways Auto Express Touring and Car Hire Ltd
+254 (0)20 2339848
Easy Car Rentals
+254 (0)729 710278
Porto Car Hires Kenya
+254 (0)722 748561
Executive Limousines and Car Hire Services
+254 (0)722 563088
African Safaris Kenya
+254 (0)20 316645
Glory Car Hire
+254 (0)792 750107
Go4Fun Safaris & Car Hire
+254 (0)722 831752
SunRays Rent-a-Car Safaris Limited
+254 (0)722 727002
Crown Tours and Car Hire Ltd
+254 (0)736 608904
Mission Rent-A-Car & Safaris Kenya
+254 (0)20 2360994
Magnum Auto Rentals
+254 (0)721 392639
Pride Drive Limited
+254 (0)737 444555
Apollo Tours and Travel Ltd
+254 (0)20 4444636
Executive Rentals
+254 (0)700 044003
First World Ltd. Offices-Manyanja Road
+254 (0)721 626644
Sixt Car Hire Kenya- Nairobi
+254 (0)724 001111
Ngatia Executive Cars and Limousines
+254 (0)727 405495
Lesus Executive Cars and Hire
+254 (0)718 708771
Ace Car Rental Service
+254 (0)723 175959
The Chequered Flag
+254 (0)720 514965
Victor Safari's and Tours Limited
+254 (0)722 379197
NairobiCar
+254 (0)733 280000
Market Service Station
+254 (0)720 572806
You can also search for more deals by searching for "car hire nairobi olx" to get more deals. Or visit Olx here.
Conclusion
Despite the prevalence of many car hire services in Nairobi, sometimes it will take a bit of digging to get your ideal car.
Luckily, we have already listed for you the companies which seem to have a lot of impressive reviews online to help your search.
Good luck in your hunt for a smart self-drive!
PS: If you have other good car hire services in kenya you would like us to recommend, please drop its name in the comments section. We would be happy to feature it.