Once you have settled on the best car you want to buy, the next decision is who to buy from. Sure, there are plenty of used car dealers in Kenya as well as middlemen everywhere you turn. Unfortunately, not every seller means what they say.
Others overcharge while some car dealers in Kenya have very difficult customer service. A few are, however, super honest and go out of the way to make the whole process a joy for you.
Here is the list of motor vehicle dealers in Kenya who have been earning rave reviews from satisfied buyers:
List of motor vehicle dealers in Kenya (Best used car dealers in Kenya)
These stock some pretty cheap cars in Kenya (or at least reasonably priced rides), have exemplary customer care, and offer clean deals always..
1. BestCarsforSaleinKenya.co.ke
The only way to get your dream car at a bargain is by eliminating the hefty showroom costs by importing your new car. BestCarsforSaleinKenya.co.ke does precisely that for you.
They eliminate all the showroom costs and help you import your dream car directly from Japan  or the UK. They take care of all the registration and shipping the car to Mombasa, so you do not have to. 
In the end, you receive the exact car you want, down to the last specification and at a bargain. For a small fee, they will have your car delivered right to your doorstep.
Since the company primarily deals with direct imports from the UK and Japan, the price you pay is also free of showroom and related storage costs. You could end up saving as much as 20% of the showroom price of the car. 
Plus the best deal, you can rest assured you will get a car with undoctored mileage. Inspected and approved for shipment to Kenya by KEBS. You also get the latest registration number for your car. 
Contact Telephone: +254 728 308 043. 
2. Auto Bazaar Kenya
No doubt one of the best car dealers in Nairobi, Auto bazaar (officially known as the Kenya Auto Bazaar Association) runs the immensely popular Jamhuri Auto Bazaar 'show'.
Widely regarded as one of the best places to get second hand vehicles in the country, it's easy to land a gem with a meager Sh300,000.
The best thing is that they have almost all models and for every budget so you can as well proudly get the scintillating drive of your dreams at a cool Sh5 million.
In a nutshell, Jamhuri has one of the biggest collections of used cars for sale in Kenya.
All you have to do is make your way to the showground on a Sunday morning (from 6.30am) and who knows, lady luck may smile unto you and reward your efforts with that car you've always deserved.
Contact telephone: 0717 151445
3.   Kensville Motors
Kensville Motors ltd is another renowned seller of all types of vehicles. They have been facilitating the importation of assorted cars from mainly the UK and Japan markets since 2005.
Try them if you're looking at importing your favorite car from either Britain or Japan.
Location: Riverside Drive, Delta Riverside Office Park, Nairobi
Contact telephone: 0720 445569
Website: www.kensvillemotors.com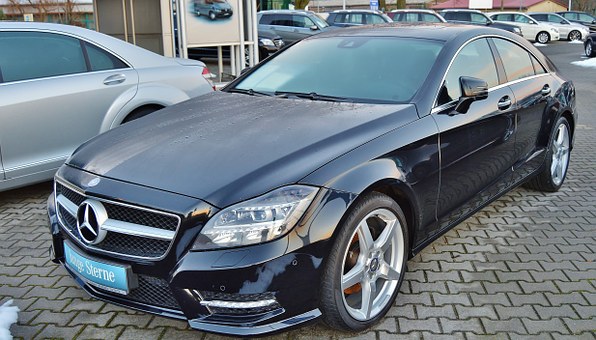 4.  Gigi Motors
One of the pioneering genuine car dealers in Kenya, you will love the utmost hospitable services from the staff here.
Gigi motors ltd Nairobi generally have cheaper vehicles than in most other yards while they run one of the smartest car showrooms around the city.
Website: www.gigimotors.co.ke
Contact telephone: +(254) 717 187 966 / +(254) 726 310 490
Showroom: Argwings Khodek rd., Nairobi (Near Chaka Place, Hurlingham)
5.  Prestige World Motors
This is one of the best known car sales dealers along Ngong Road which is today like a mini hub for both new and ex-japan vehicles in Kenya.
They have a special affinity for big engine capacity machines like Toyota Land cruiser V8 and Prado.
Showroom: Ngong Road, Opposite Prestige Plaza, Nairobi
Contact telephone: 0720 443030
Website: http://www.prestigeworldmotors.co.ke/
6.  Agba Motors Limited
Agba motors is a licensed used car dealer on Ngong road. They also have good quality models and even inform you about the true mileage the cars have covered prior to importation.
They also provide excellent diagnostic and service on premier rides including BMWs, Mercedes Benz, and Audi.
Location: Ngong Road, Hekima Gardens, Nairobi
Contact telephone:  0723 657657
Email: agba@agbaonline.com
Website: http://www.agbaonline.com/workshop/
7.  Insignia Motors Ngong Road
Another giant in Ngong road, Insignia Motors has an impressive stock of used motor cars in its similarly scintillating show rooms.
The friendly team will guide you all the step of the way.
Showroom: George Padmore Lane, Nairobi
Contact telephone: 0726 241563
Website: http://www.prestigeworldmotors.co.ke/
8.  East Africa Motors Ltd
East Africa helps its customers import their cars of choice from diverse locations.  They have been earning rave reviews thanks to honesty, fast, and reliable service.
The cars arrive in top-notch condition and you're assured of getting value for your money.
Location: Karen Professional Centre (Karen Road), Nairobi
Contact telephone: 0722 391470
Website: http://www.eaml.co.ke/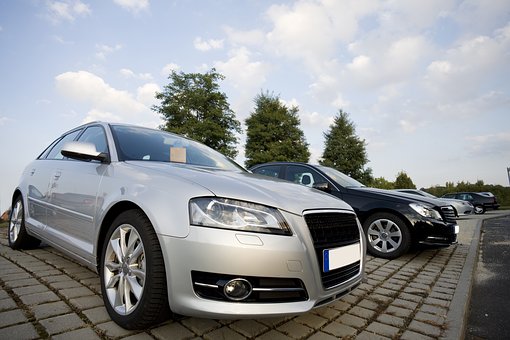 9.  Drivers Universe
Drivers Universe are specialists in certified pre-owned trucks, cars, and SUVs.
Their huge inventory gives you a great variety to choose from and you're almost guaranteed to get a first-class car within your budget.
Of course, their passionate assistants will give you expert advice to help you buy a car that meets your exact needs. Bottom-line:  One of the best out there.
Showroom: Ngong Rd. Opposite National Oil petrol station.
Contact telephone: 2547 01 001 122  or 0721 842 185
Website: https://www.driversuniverse.co.ke/
10.  Valley Road Motors
If you're looking for the best car deals in Kenya, you start with Valley Road Motors.
For years, the company has been helping Kenyans own impeccable cars at unbelievable prices including high end vehicles.
Also, check out their limousine hires services.
Showroom: Valley Road, Nairobi( Near Silver Springs)
Contact telephone: 0719 142421
11.  APlus motors
A-Plus Motors Limited is yet another top-rated motor vehicle dealer in the country.
They have magnificent diversity in cars and serve all category budget categories.
Showroom: Mariakani Gardens, Nairobi
Contact telephone: 0706555666, 0707555666, or 0718555666
Website: http://aplusmotors.biz/
12. Toyotsu Kenya
Definitely the biggest stockist of Toyota cars for sale in Kenya, Toyotsu is one of my favorites.
Toyotsu is all about quality and full disclosure (they alert you even of the cars accidental/ incidental history for ex-Japanese cars).
The company, a member of the fabled Toyota Group of companies, additionally supplies new cars.
And it's true that some of their cars may seem comparatively price but it's understandable considering they bring the very best.
In any case, you can equate the peace of mind you get with the few extra thousands.
Toyotsu's garage similarly does an admirable though it may again cost slightly more.
Showroom: Toyotsu Building, (Toyota-Kenya Business park), Popo Rd, Nairobi
Contact telephone: 0711 050000
Website: https://www.toyotsuautomart.com/open/list.cfm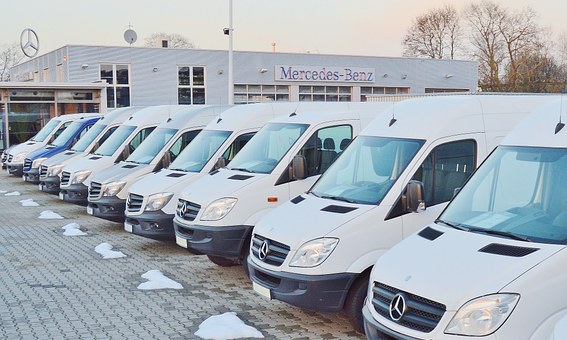 13. Sakai Motors
Sakai Trading Ltd also sells popular Japanese-used automobiles and is among the fastest-expanding importers of reconditioned vehicles in Kenya today.
Location:  Argwings Kodhek Rd, Opposite Yaya Centre, Next to Timau Plaza, Nairobi
Contact telephone: 0727 040667
Website: http://www.sakaitrading.com/
14. Yaya Motors
Yaya motors is also a veteran in this business and one of the few to have managed to retain its positive reputation among new and repeat car buyers.
They showcase their cars near the hyper-busy Yaya Centre.
Location:  Next to Yaya Centre, Nairobi.
Contact telephone:  0729 707097
15. Maridadi Motors
Maridadi motors has quickly grown and now manages its own sacco.
The Nairobi-based car dealership SACCO help vehicle buyers acquire their favored cars (from their stock) at one of the best terms in the market.
They mostly handle direct vehicle imports.
Consider them if you want an amazing deal for your targeted personal or commercial car.
Location: Kiambu Rd(Ridgeways), Nairobi
Contact telephone:  0714 663923
Website: https://www.maridadymotors.com
16. Capitol hill motors ltd
Capital Hill Motors is conveniently situated in the city center and have a well-diversified car portfolio.
The prices are fairly pocket friendly.
Contact telephone:  020 2673615/
Location:Moi Avenue, Nairobi
Website: http://capitalhillmotors.com/
17. Kingdom motors Kenya
Located at Kiambu road, Kingdom Motors Kenya prides themselves as among the best Car dealers in Kenya.
Like most of their peers in our list of motor vehicle dealers in Kenya, they have easy asset finance terms not just for salaried buyers but also for self-employed Kenyans.
And yes, their sales persons are very well informed on car matters and super helpful.
Showroom:  Kiambu road (Fourways Astro car sales),Nairobi
Telephone: 0717 274247
Email:  kingdommotors07@gmail.com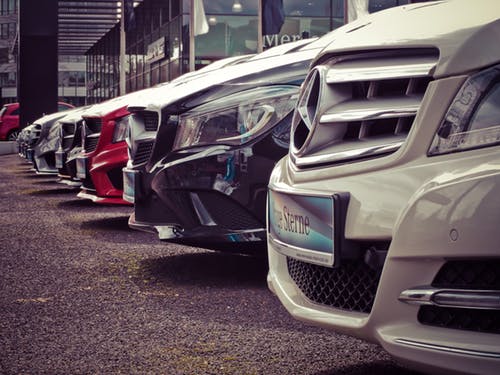 18. Executive Super Rides Ltd.
Executive super rides own one of the best car yards in Nairobi. Here you'll meet an exclusively selected stock of motor vehicles- station wagons, pickups, small trucks, and much more.
They even serve you a drink as you sample the car of your choice.
Showroom:    Ngong/Ndemi Rd Junction, Nairobi
Telephone: 0721 842185
Website: https://www.executivesuperides.com/contact-us
Car Dealers in Mombasa
The coastal town also has a fair share of car dealers most of whom are generally more affordable than their Nairobi counterparts.
Here are some of the reputable car dealers in Mombasa
19.Toyopet Automobile K Ltd Mombasa
If you're looking for the best car deals, start at Toyopet automobile in Mombasa. They seem to have mastered the trade and make the otherwise stressful first-time car buying experience fun.
Location:   Moi Ave, Mombasa
Delight motors delivers great service, comparably fair prices, and usually discloses genuine Mileage.
A pretty delightful car company.
Location:   Steve Biko Avenue, Mombasa
Telephone: 0722 709612
21. Lota Motors Ltd.
This is another of the best car dealers in Mombasa.
They are experts in the importation and selling of Subaru cars in Kenya as well as the whole of East Africa.
Showroom:   Jomo Kenyatta Aven., Makupa Roundabout
Telephone: 0714 000001
Website: https://www.lotamotors.com/
22. Al-Husnain Motors Ltd
Al Husnain is present in several towns including Nairobi (Ngong road). The company is known for offering worthy deals on its super clean vehicles.
If you're in Western or Nyanza, visit Al Husnain motors Kisumu.
Showroom:   Tangana Road Junction, along Archbishop Makarios Road, Mombasa
Telephone: 0702 115693
Website: http://alhusnainmotors.co.ke/site/
23. Fahari Motors Mombasa
Fahari motors Mombasa also has plenty of new and well maintained Japanese vehicles.
The workers sound extremely knowledgeable.
Showroom:    Ganjoni Post Office (Off Moi Avenue) on Tangana Rd, Mombasa
Telephone: 041 2225152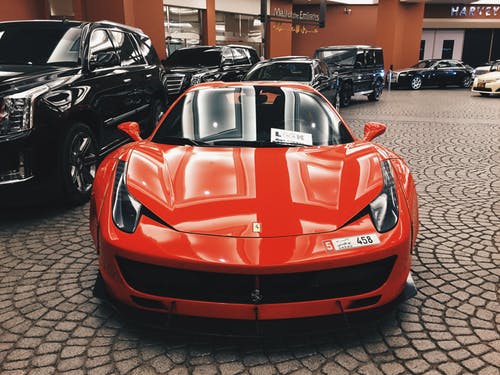 24. Aisha Motor Dealers Mombasa Kenya
If you are hunting for the best bargain for a vehicle that is in a "like-new" condition, Aisha motor dealers got you covered. You will love their luxury models as well as compact cars.
Showroom:    Machakos Street, Opp. Coastal Paint Centre, Mombasa
Telephone: 0722 834228
25. Auto Selection K Ltd Mombasa
Auto selection in Mombasa has one of the largest pools of locally used cars for sale in Mombasa.
They're also relatively cheap.
Showroom:  Along Haile Selassie Road, Mombasa
Telephone: 0723 355016
Website: http://www.autosel.co.ke/
Conclusion
Note that this list of motor vehicle dealers in Kenya is just a guide to help know where to shop for used cars (and new vehicles) and we don't in any way endorse the listed dealers.
Consequently, always carry your due diligence when buying a car and negotiate for the best deal possible.
On the whole, it's advisable to bring along an experienced mechanic or a friend who is competent on vehicle matters to assist you to evaluate the various cars on offer.
RELATED ARTICLES SELECTED JUST FOR YOU: