With a number of dubai recruitment agencies in kenya connecting local jobseekers  to the available opportunities, Kenyans have been flocking to Dubai and the Gulf region in droves.
And considering that unemployment rates in the country are still at astronomical levels, more people are heading to the middle east to try their luck.
Hotels, security agencies, construction companies, homes, and even the Dubai airport are some of the biggest employers for Kenyans.
Now, there are several handicaps that may stand in your way to a job in the rich Gulf country and you need to be smart…
Step 1: Get Your Documentation Right
Having the correct documents greatly boost your chances of landing a lucrative opportunity. Specifically, you need;
A Dubai VISA
Certificates: Ensure that your school and college certificates and testimonials have been certified by a legitimate lawyer or the foreign affairs office.
A Kenyan passport. (Read: How To apply for a Kenyan passport)
An excellent resume: Polish up your resume/CV. It's your selling point.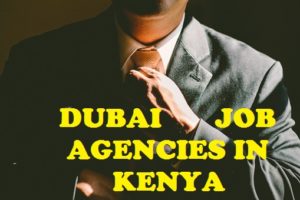 Step 2: Should You Come Via Recruitment Agents Or Use A Temporary 90 Day VISA?
This is one of the most controversial questions and really, it's about luck as it is about everything else.
Option 1:Coming To Dubai Via Job agents
We have numerous dubai recruitment agencies in kenya recruiting staffs on behalf of Dubai companies.
However, most of the so-called agents are in business and want a piece of the cake so there is some registration fees and/or commission.
Worse still, there are also some terrible scammer agencies so you have to be hawk-eyed!
Conversely, there are a few legit dubai recruitment agencies in kenya who work clean and will literary deliver you to your dream employer!
How Agencies Work
You will first register with a reputable agent at a set fee (between kes.3000- 6000 on average).
The agents match your CV with the vacancies they have been hired to recruit for in Dubai and contact the prospective employer in the UAE.
If the employer is impressed, you will be called to start the interview process in Nairobi/Mombasa.
If selected, you will be asked pay anything between Kes.100000-150000 for the VISA, Job offer, the air Ticket, and logistics. Now it's only travelling to UAE and reporting to your new work place that remains.
This method works awesomely if the company hiring you is on Dubai's free-zone since you can swap employers after completing the first six months on the job- a great option if you're unhappy with the employer or have struck gold in another company.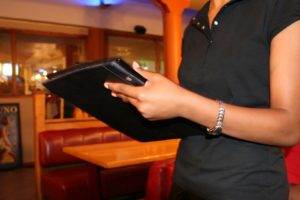 Advantages of using agents
Genuine Agencies give you a bigger chance of getting hired in Dubai.
You'll not be stranded in a foreign land as everything has been organized.
Sometimes agencies are privy to very well-paying
Disadvantages of using Dubai Recruitment Agencies In Kenya
There's always a chance that he/she can run with your money.
List of Dubai Recruitment Agents in Kenya
While we don't in anyway endorse them, the following agents have good reviews online. Again, we advise you to invest in your own research before committing.
List Of Recruitment Agencies In Kenya
Agent
Location
Contact
Comments
Harper's management
Ngong Road, Rehema place
Tel: (+254) 724 843404
Lilian Zacho,the director has been sending Kenyans to hotels in Dubai so some time now.
Transguardgroup
Headquartered in Dubai
Tel: +971 (0) 4 703 0500
Very reputable agency for security jobs
Gulf Manpower Recruiting

 

3rd Floor, Watersys Annex, Opp. Jamia Mall, Tubman Road Nairobi
Tel: (+254) 722 304787
Has a number of good recommendations
Overseas Placements Kenya Lt.d
Corner House, Kimathi St, 5th Floor
Tel: (+254) 713 290835
Has attracted a couple of mentions
Derimel Recruiting Agency
Skymall Plaza, 4th Floor,Gaberone Rd, Luthuli Ave, Nairobi
Tel: (+254) 720 664574
Reliable services as one of the international recruitment agencies kenya
Elmvale Agency
Uchumi House, Aga Khan Walk (off Moi Avenue)
Tel: (+254) 722 359 558
One of the leading qatar agencies in kenya but also has openings in Dubai and elsewhere
Option 2:Coming To Dubai On A Temporary VISA
It's not compulsory for you to use recruitment agencies in kenya for middle east jobs…. If you are a super risk-taker, that is.
You simply get a VISA and fly out, hoping and praying for the best.
How The Visitor's VISA Arrangement Work
You first apply for a dubai VISA independently from any dubai visa agents in kenya.
Typically, you pay for the VISA (preferably the 90-days one) and a 2-way ticket to the United Arab Emirates (Dubai). You can budget a total of anything between Kes.150,000- Kes.300,000 depending on your lifestyle.
From there, get contacts of someone in Dubai who is willing to share his/her accommodation. This is the person you'll contact on arrival and, if lucky, the people you meet here will give you an idea on where to start your 'tarmacking'.
You will be spending your 90-days dropping your CVs and attending interviews. Hopefully, you will hit the jackpot and get hired before long.
What Should I Do Once I Get A Job?
If you get a job while on a visitation VISA, a resident VISA becomes urgent. Now, this VISA's issuance depends entirely on the Government. Your employer could take up the challenge and apply (and pay)for this VISA on your behalf though again, there are no guarantees.
There could also be some waiting period, during when, your temporary VISA may expire.
Here is what you do if it expires or nearing expiry:
Just exit Dubai! But luckily, unlike in the past when you would be forced to go to Oman or Sharjah states, nowadays you can have your VISA stamped 'exit' at the airport. You then renew it and re-enter under new terms!
Other times, you'll be required to hustle for the resident VISA yourself  meaning you may have to turn to kenya consulate in dubai for assistance. Look up their contacts from the kenyan consulate in dubai website or call (+971) 4-342 8111.
Either way, the work VISA is a must before signing the contract.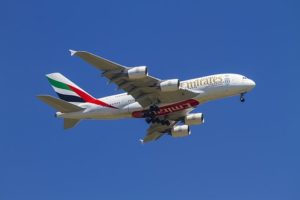 What If the VISA Expires Before I Get A Job?
Getting a job is a tough call. Your determination, hard work, and desire for a better life can make all the difference, as does luck and prayers!
Now,  If you don't get a job, but you still have some cash balance, you can exit and renew your VISA at the busy dubai international airport as I mentioned before.
If not, you may have to return to Kenya (you had a return ticket anyway) and keep applying but while in Kenya.
Things to Know
Medical readiness: The authorities in the UAE (Dubai) require that you be tested and will deport you if suffering from HIV and/or TB.
You can be banned: If you had signed a labor contract (meaning you are on Labor Visa), you have to see out the 2 years (the duration of the first contract) before you can think of shifting to a new employer. If not, you'll be risking a 6-months ban though the rules can change abruptly.
The best way to hunt for a job independently is to come loaded with good cash to last you through the duration. A bus card, accommodation, and food are the major expenses.
Be ready to share a room with between 5-8 other people, mostly foreigners especially Pakistanis, Indians, and Filipinos.
If you're on a visiting VISA, and it has expired, exit Dubai one day before the expiry date to be on the safe side.
The weather can be unforgiving (Dubai is an Oven despite expansive air-conditioning!) though it cools during winter (September to March).
Tips To Help You Get a Job
Having different versions of your CV (for different jobs e.g. waitress, security, office assistant etc) may give you a better chance.
When 'tarmacking', your target should be to get any job so forget about your papers momentarily. You can get them out and do some serious job searching later, once settled.
Your confidence , glooming, and presentation can win you a job. Many employers tend to hire the youthful looking or those below 30 years.
Most companies in UAE set up walk-in walk-out interview days. On this day, jobseekers can literary 'walk-in', be interviewed, and get hired. So, how can you know when such events are scheduled? Ask from friends, check newspapers, and websites.
Hiring in Dubai is a bit seasonal, meaning most recruiters fill positions between January and March. Hiring is at its lowest during the Ramadan and the boiling summer months.
Be patient. A job search can last even six months so hold on there!
Facebook Pages Of Kenyans Working in the UAE
Following social media pages and whatsapp groups of Kenyans in Dubai can help you access some super-useful information.
Here are some beneficial pages/groups to follow or join.
Even on social media, never let your guard down and know how to identify trustworthy offers.
Option 3: search for Dubai jobs online instead of using Dubai Recruitment Agencies In Kenya
Another way is to search for Dubai jobs online while still in Kenya without going through agents.
It's cheaper and convenient. You even take the interviews via the internet and just travel when sure.
Indeed, the company can even facilitate your travel!

Websites That Advertise Dubai jobs online
Dubai Recruitment Agencies In Kenya: Frequently Asked Questions
Q: How much is the accommodation in Dubai?
A: On average, you will be paying AED 500- 800 (shs.14000-shs.22000) sharing
Q: How Can I know If My Agent is Genuine?
A: There's no 100% sure way. Just do your due diligence. For example, you can first check out what other people are saying about him/her on social media and Google.
Q: How Much can I Expect To Earn?
A: Well, salaries vary wildly. Some jobs pay as little as Kes.30,000 but there are tons of well-paying jobs in Dubai.
Q: Which are The Biggest Employers in Dubai?
A: The top ten employers are the retail chains Splash, Hilti Emirates, THE One, and Estee Lauder. Also check media giants Omnicom as well as IT specialists EMC², Weber Shandwick (Professional services consulting), Hilton Worldwide,  and FedEx.
Final Word on Dubai Recruitment Agencies In Kenya
Now, when we come to going for greener pastures in Dubai, you can choose the easier route of using legit Dubai Recruitment Agencies In Kenya or use a touring VISA.
Alternatively, you can search online while in Kenya and fly only when ready.
Either way, just exercise care and patience.
You will soon, hopefully, be there!