For sure, nobody knows tomorrow.
All the terrible things can happen – incapacitation, loss of job, or even a business going up in flames (God forbid! ).
Yet, life must go on. Your expenses will still be waiting for you, your family needs to be fed, the school headmaster is waiting for his fees, and more.
And that's where your savings come in.
Yet, people don't seem to know how to save money in Kenya.
Some will not save claiming they will start saving once they earn a bumper pay rise or get big profits from their business.
Others will say they are waiting for the dream Job to start saving. A good percentage will say the cost of living is high…plenty of reasons.
However, you don't have to wait for a big salary check or sales from your business.
Instead, you can first concentrate on eliminating unnecessary expending and send the saved amounts to your bank account.
This and some of the other tips I am talking about below can help you build enough cushioning to help you survive unforeseen financial problems.
Here we go:
1.     Take Care of Your Precious Items
Some good amounts are spent to replace useful items that you may have given out or left to run down.
For instance, some young mums dispose of the baby stroller too soon only to wish they had stored it safely on getting the second born.
Cars, computers, boda bodas, and other home assets would be cheaper to replace if properly maintained as they would have a salvage value.
Better still, some of the assets could be income generators. For example, you can rent out your car or boda boda for a fee if it's in good condition.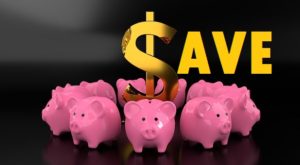 2.     Maintain Accurate Spending Records
Sometimes, you will receive some money only to realize that its gone after a couple of days yet you can't explain where the cash went.
Keeping an eye on personal spending comes in handy to avoid such happenings and is a great way of controlling expenditure.
Record every payment in a notebook. Later, from your records, you can analyze your expenses keenly and decide the items to eliminate.
And nowadays, the availability of mobile budgeting apps make it even much easier. So, why not download and install a good budgeting app like Dollarbird?
3.     Sharing cars
What about sharing the car with your neighbors?
You save fuel cost, parking fees, and wear and tear. All these will go into your savings basket.
Ride-sharing apps like uber are also worth a try- if you must use private transport since they are cheaper.
And by the way, public transport is still there. After all, we are saving with a goal so the sacrifice is well worth.
4.     Cook Your Own Meals
Dining out occasionally gives you a break from the boring kitchen routine. But we all know that cooking dinner at home is by far cheaper.
In this country, some eat out even five times a week despite that hotel meals in quality restaurants are hugely overpriced.
Home-made meals save your hard earned cash and boost one's health since they are more complete than hotel snacks.
Carrying your home-made delicacies to work will also help you save.
5.     Delay big purchases until the most effective time
That new TV, expensive laptop, or car can be bought next month. Or the month thereafter.
The idea here is to be smart and wait. And patience pays- sometimes the seller will even put the item on a promotional price so you may buy it at half-price.
That's not all. At some point, when waiting, you may even realize that you really didn't need the laptop! Imagine the savings!
6.     Reduce those coffee dates
Spending time at Java or artcaffe  looks awesome- that is until you calculate how much you spend each time you visit the place with pals.
While not easy, you can make handsome savings by staying away from Java for as long as possible.
At the very least, avoiding the daily coffee dates.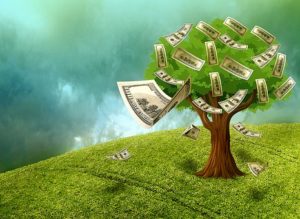 7.     Rein in on Impulse Buying
Studies have shown a big number of Kenyans are fond of making frequent heat-of-the-moment purchases.
At the same time, cunning marketers keep pushing  Ads on your face including online so the temptation is real.
Similarly, shopping malls are strategically placed with a reason. They want to get a piece of your pie before everybody else.
Here is an idea:
Budgeting will save you from drowning in money problems because of splurging on impromptu luxuries.
8.     Avoid Mobile Loan Apps
Kenya has over 20 mobile loan apps and its very easy to access small personal loans from the convenience of your phone.
And we cannot deny it- mobile loan apps are a big temptation.
But this also means it's very easy to sink deeper and deeper into the wilderness of debt as you keep borrowing from one app to pay off the other.
Not forgetting that CRB will be lurking.
Here is an idea:
Why don't you just uninstall the mobile loan apps and live free of debt? Those little interests can be big if cumulated into your savings pot.
9.     Invest in a Water Bottle
Water is life and you are to take at least 2 litres, according to health professionals. However, a significant percentage of Kenyans survive on bottled water for some reason.
First, but for a few exceptional brands,  it's not that different from typical tap water- forget about that hogwash about the water being purified through reverse osmosis!
Secondly, the prices are a bit exaggerated.
For example, in Jumia, 1.5 litres of Dasani costs about shs.80 so if you are to take the 2 litres, it will be more than shs.3000 per month.
Buying a quality water bottle at shs. 500 will, instead of this expenses, enable you to carry boiled water from home and brings some further savings.
10.Be Mean!
Being charitable is awesome. Be philanthropic in church, attend Harambees, and help street children. But not at your own expense.
While giving is a very noble gesture and very fulfilling,   frequent giving may leave a huge dent in your pockets.
Here is an idea:
Why not set aside a donations budget. Then donate wisely. Then, once you exhaust the set amount, you simply start acting mean.
11. Consolidate Your loans
Juggling multiple loans is naturally a headache. Then you will be facing suffocating interest rates.
Clever Kenyans are turning to their bankers and talk them into buying off their loans held in other institutions saving big on interest costs.
Under such a plan, you combine all existing loans and other debts such as from credit cards into one main loan, usually at reduced interest rates (Make sure you negotiate).
The good thing is that many mainstream banks are ready to purchase loans held elsewhere provided your credit history is fine.
12.Authorize a Standing Order
While everything is said and done, serious savers channel a certain portion of their salaries/business income into the bank savings account.
Now, to ensure you will never miss a step, you write to the bank and initialize a standing order.
With that, the bank will be automatically deducting and remitting the specified amount as soon as some money lands in your main account.
This way, you'll not have any more excuses not to save.
13.Workout at Home
You can still stay in tip-top shape without subscribing for an expensive gym membership.
Some exercises like running don't need expensive equipment to start while numerous free online tutorials are a perfect substitute for an expensive trainer.
In the long run, you can buy the required machine and build a small gym right at home.
At the worst, start with jogging while sending the money you salvage here to your savings account.
Final Thoughts On How To Save Money In Kenya
That's how to save money in kenya.
And as we have seen, while it's not the easiest of tasks, you can start by putting brakes on overspending by following the above 13 tips.
After all, you have to start somewhere…