The latest KASNEB reinstatement fee waiver has been announced by the popular examiner and takes effect from Monday, 15th April 2019.
This will benefit students who want to sit for any of KASNEB's examinations in November 2019 provided such learners book for their examination on or before 15th September 2019.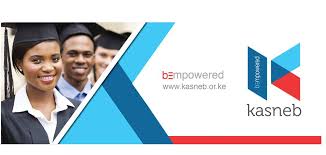 Those planning to exploit this opportunity and have been inactive for more than 3 years will however be required to pay for the applicable renewal fees (for a maximum of 3 years) only with all the other years discounted.
KASNEB has consequently invited students who were previously pursuing courses like CPA (Certified Public Accountant), ATD (Accounting Technician Diploma), and CICT (Certified Information Communication Technology), and indeed all KASNEB programmes but dropped off to take advantage of the discount by booking for their November 2019 tests before the stated date.
Besides, all active students are still eligible for an examination fees rebate through the early bird discount which sees a total of Ksh. 300 reduced from the total amount if booking for a whole section/level and Ksh. 100 when registering for exams for one paper.
The early bird offer will be given to candidates who will book for their November 2019 examinations starting 1st April 2019 up to 30th June 2019.
KASNEB has pledged to abolish the KASNEB reinstatement fee waiver after 15th September 2019 so KASNEB scholars with deactivated accounts should make the necessary payment arrangements before then.
This is not the first time for the examiner to take such a move which often see candidates who have been out of the system for many years save tens of thousands of shillings in form of reinstatement fees.
Summary of  Courses qualifying for the KASNEB reinstatement fee waiver
Professional Examinations
Certified Public Accountants (CPA)
Certified Secretaries (CS)
Certified Information Communication Technologists (CICT)
Certified Credit Professionals (CCP)
Certified Investment and Financial Analysts (CIFA)
Diploma Examinations
Accounting Technicians Diploma (ATD)
Diploma in Information Communication Technology(DICT)
Diploma in Credit Management (DCM)
Certificate Examination
Certificate in Accounting and Management Skills (CAMS)
KASNEB Contacts
To get more details on the KASNEB reinstatement fee waiver, get in touch with kasneb using the following details:
Location: KASNEB Towers, Upper Hill, Off Hospital Road, Nairobi.
Postal Address: P.O. Box 41362-00100, Nairobi
Telephone: 020- 2712640, 020-2712828
Email: info@kasneb.or.ke
OTHER RELATED ARTICLES SELECTED JUST FOR YOU: