One of the best ways  to get a job in Qatar is to go through  genuine Qatar agents in Kenya.
And by the way Qatar is currently experiencing a boom in jobs mainly because of the 2022 football World cup planned to be held in the country.
Of course, you can try your luck by travelling to Qatar independently with your papers then applying for your target jobs while there but most Kenyans prefer using Qatar job agents in Kenya.
But you will need to conduct your due diligence since some of the agencies purporting to offer Qatar jobs in Kenya are conmen/women and disappear with your money as soon as you pay.
The following agents  have ,however, been attracting rave reviews from Kenyans after successfully placing them in employment in Qatar..
I would ,hence, encourage you to check them out in your quest to get a job in Qatar…
Here are their contacts.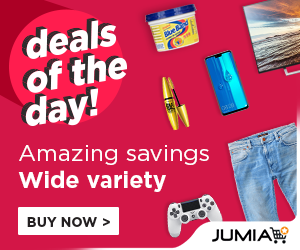 Best 5 Qatar agents in Kenya
1.     Forbes  Global Kenya
Forbes is one of the most trustworthy Qatar agents in Kenya. Dozens of Kenyans have found great jobs though Forbes over the years.
They are transparent and very professional in their dealings. No doubt one of the very best international recruitment agencies Kenya.
Contacts and location
Physical address: Embassy House, Harambee Avenue (Mezzanine Floor), Nairobi
Tel: 0717 268563
Website: https://forbesgbl.com/
Facebook Page: https://web.facebook.com/ForbesGlobalAgency/
2.     Elmvale agency Kenya
Immensely popular among Kenyans abroad, Elmvale recruitment agency Kenya has been facilitating Kenyans to migrate to the wider regions for both professional and domestic positions.
The occasionally conduct mass Qatar Kenya recruitment drives where they interview Kenyans for tons of vacant posts in Qatar.
They have very decent jobs and charge a fair commission (and won't surprise you with hidden extra charges).
Together with Forbes, they lead the pack in terms of honesty and openness.
Elmvale Agency Kenya contacts
Physical address: Uchumi House, room 1000, 10th floor, Aga Khan Walk (Off Moi Avenue), Nairobi
Tel: 0722 359 558/ 0718  305 033
Facebook Page: https://web.facebook.com/ElmvaleAgency/
3.     Monisa Company limited
These Qatar agents in Kenya have brought dozens of Kenyans to Qatar and have a positive reputation.
The commission starts from 100k+ depending on the job.
They also connect Kenyans to various opportunities in Saudi Arabia, Bahrain, Lebanon, and Oman.
Contacts and location
Physical address: Terry house, 2nd floor, Mfangano street,  Nairobi
Tel: 0773 297 072/ 0773 297 155 / 0721 845577
Email: monisacompany@gmail.com
Website: http://monisacompany.com
Facebook Page: https://web.facebook.com/monisacompanylimited/

4.     Talent Quest Agency Kenya
Talent Quest Kenya at Information house, opposite Afya center also ranks highly among the reputable Qatar agencies in Kenya.
They hire for myriad jobs including drivers, engineers, sales professionals etc. for employers in the gulf and other countries.
Contacts and location
Physical address : Information house, 5th Flr. Opp. Afya center, Nairobi
Tel: 0722 802 400 / 0710 584 830
Facebook Page: https://web.facebook.com/KenyansAbroad254/
Website: https://www.talentquestafrica.co.ke/
Email: info@talentquestafrica.com
5.     Loivin Agency
Loivin agency is a government registered agency for jobs in Qatar. According to their website, they carefully vet potential employers before inviting applicants for various vacancies.
They concentrate on Hospitality, Logistics, Technical Jobs, and Health jobs in Middle East nations.
Contacts and location
Physical address : Queensway House, Kaunda Street, 5-th Floor, Nairobi
Tel: 0711 864 768
Website: http://www.loivinagency.co.ke/
Email: info@loivinagency.co.ke
How to get a job in Qatar from Kenya
A lot of people have been emailing us asking how to get a job in Qatar from Kenya so I thought I can share what I know:
Of course, the very first thing you need to have is your papers ready. When I say ready I mean that you have them attested to by the staff at our ministry of foreign affairs  in Nairobi. Attestation simply means that your documents have been confirmed to be genuine.
Not only that- you need a letter from the ministry of labour (you can also request your agent – provided he is accredited by the ministry of about- to stamp for you)..
Then, you need a VISA to Qatar from Kenya …You can go to the Qatar Embassy offices in Nairobi for assistance.
Decide on the Job your want to target first
It's not a must that you go for the big executive jobs initially…rather, aim for the low hanging fruits in the form of the more readily available vacancies in areas like security, customer care, and such.
Most of the Qatar  job agents in Kenya never lack these so you will soon be in Qatar.
Now, when you arrive there, work for a few months the start applying for better opportunities according to your qualifications.
This is the tactic most Kenyans have used to earn lucrative jobs and is usually recommended by most Qatar agents in Kenya.
Get in touch with the various Qatar agencies in Kenya
It's now time to speak to the above-mentioned Qatar Kenya recruitment agencies. They will advise you on the next steps depending on the available job openings including where to get a medical certificate attesting that you're perfectly healthy..
A word on the commission
The Qatar agents charge a commission for their service so be prepared with enough cash. The amount ranges between shs.100000-shs.200000.
In addition, you will need some cash to pay for your upkeep during the first few days in Qatar. The costs you should budget for includes accommodation and transport to and from work.
Your agents will inform you about all the estimates so don't worry too much about this.

Can I get a Job in Qatar from Kenya online?
Absolutely yes! You just Google 'Jobs in Qatar' and apply directly on the various websites. One of these is renowned Qatar international recruitment agent CatererGlobal.
You should however note that they mainly offer opportunities in the hotel industry so you will need to check up other websites if you're hunting for opportunities in other sectors.
Wrapping it up
If you have been planning to migrate to Qatar and the wider Gulf region for greener pastures, you can try your luck with the above Qatar agents in Kenya.
Remember that there are also dozens of fake agents so you need to do some due diligence before parting with your hard-earned cash.
Again, people change so we reiterate that you have to do your research before giving anyone cash for VISA and ticket processing.
At the bare minimum, the agent must be accredited by the Ministry of labour in Kenya.
Good luck.