We recently wrote about how students can make extra cash while in college or campus. Since then, a lot of people have asked about online jobs in kenya for students and we felt that we needed to do a follow-up article.
First, let's start with the basics:
What are online jobs?
Online jobs are simply tasks that you undertake through the internet, either for self (I will speak about this on another day) or for a client at a fee. You perform various duties using the internet as the chief medium for your employers who can be individuals or companies.
People who work online are sometimes called internet freelancers.
So, where do these clients come from?
Firms or clients interested in hiring people for internet jobs in Kenya advertise their jobs on certain websites including Upwork. Then, you apply (place a bid) or select the tasks that match your skills.
Though we have Kenyans offering such jobs, most of the customers are foreigners from as far as Singapore, the USA, Canada, Israel and elsewhere.
How Will I Get The Job?
In some cases, you're interviewed through the website and if you convince the company, you are hired.
Note that there are no physical interviews and the furthest it can go is may be the hiring party video calling you via applications like Skype.
At the end of the interview, you will be issued with instructions on what to do and a deadline.
For some websites, especially those in writing such as iWriter, jobs are listed in a pool with the instructions. You just pick those you can. No interview, no bureaucracy!
Some online data entry jobs in kenya are even advertised on social media.
How Will I Be Paid?
A lot of students are worried that they may lose their money but it rarely happens. You see, the aforementioned freelancing websites are essentially brokers meaning that the client will have to deposit the required fees with them before you commence the job as a security. Then, once your employer approves your work, the money is released to your PayPal (an e-mail based online payment account). Later, you can transfer the cash to your bank account or MPESA.
We also have numerous online jobs in kenya paying via mpesa, especially those advertised by Kenyan employers.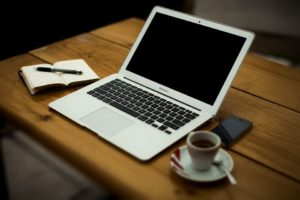 What are the Qualifications?
The internet workplace is quite open and there are no formal academic or other qualifications for you to access online jobs in kenya 2019.
Of course, you need to have the skills and be able to bid (make applications). Yes, you may be asked for academic papers in a few areas like in academic writing but to a large extent, nobody really cares about your background. If you can deliver, you'll always get jobs.
Where Should I Start?
First, you must have a computer (even if it's a desktop) plus a reliable internet connection. Then, and most importantly, you must have the required skill.
Now, the skills depend on the jobs you are targeting. For example, if you are interested in digital marketing opportunities, at least you need to know what digital marketing is and how it works. Clients tend to ask for a portfolio (samples of previous works) before contracting online workers.
This brings us to the next two crucial questions:
So, Where Can I Get The Skills From?
For me, I am self-taught and a lot of my fellow freelancer friends are indeed self-trained. I do writing and blogging and I learnt my trade from YouTube. However, I have also taken some online courses from Udemy (courses cost as little $10) and the Khan academy (for free).
Then, you might need a blog (Here's how to create a free blog) from where you post your samples.
Let me use an example:
If I want to be creating animated videos for businesses (and this one pays very well), I will first go to Khan Academy, search for and learn computer animation at zero cost.
So, where will get the samples from?
After I 'graduate' from my free school, I will need some samples to showcase what I can do and my newly acquired talents.
Here I have several options:
Either, I can use the assignments I did (demos) when learning as my samples or create an animated video like this voluntarily (You can create for any other business by borrowing ideas from the video).
The last option is approaching a local business that is active online and offering my services for free. I will then request for permission to use the video I create for them as a sample.
By now I will be feeling like a little legend because I am close to earning my first dollars.
So, How Do I Get My First Job?
Ah, simple. Research on freelancing websites that offer animation videos and register with them. A good example is Fiverr. If you would like to learn how to create an account and earn as much as $1000 from Fiverr, check this article.
Note: Ensure you create your PayPal account first (use your email address). Here is how to create a PayPal account (It's also free).
On Fiverr, if your Gig (advert) is amazing, you will soon start attracting clients and Dollars.
Note there are dozens of other websites so do your research and register in as many sites as possible including UpWork.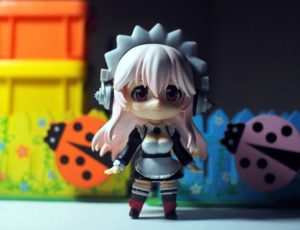 Popular online jobs in kenya for students
Thing is, there are over 5,000 different types of part time jobs in kenya for students. Here is a list of the top ten online jobs in kenya for students 2018:
1.      Article Writing Jobs
Here you will be composing and writing online articles for websites, blogs, internet magazines, and more.
Websites: UpWork.com, iWriter.com, Bloggmutt.com etc
Advice: You can self-train or enroll for training and mentorship by texting your name to +254 732 777 838.
2.      Academic Writing Jobs
In academic writing, you will be undertaking assignments and research work for fellow students in foreign universities and schools.
From business, history, ICT, and nursing, there are numerous tasks.
Websites: uvocorp.com, edusson.com, essayshark.com etc
Advice: You can again self-train or look for a trainer/mentor. A lot of students in Kenyan universities already engage in academic writing services and earn handsomely.
3.      Online typing jobs in kenya 2019
One of the simplest online jobs in kenya for students 2019, you are given some documents to type. They could be in PDF format or as an image.
Websites: UpWork.com, Fiverr.com, etc
Advice: If you have computer skills, then you could be good to go. A lot of people however compete for typing jobs since they are quite easy meaning that you must be great in bidding for jobs.
4.      Transcription Online Jobs In Kenya For Students
Transcription involves listening to and watching videos online then typing what the speakers in the video are saying.
Websites: Rev.com, speechpad.com, transcribeme etc
Advice: You may need training. Contact Nelly Mutua on +254 724 595 950. If not, YouTube is still awesome.
5.      Social Media Marketing Online Jobs In Kenya For Students
Here you will be promoting stuff on the Facebook pages of hiring firms/businesses. You may also be required to post promos on Instagram.com, pinterest.com etc
Websites: UpWork.com, Fiverr.com, PeoplePerHour.com, Guru.com etc
Advice: This is another simple but potentially lucrative job. You can even start with local businesses. Just approach the owners of small businesses and offer to help them push their products online.
6.      Virtual Assistant
Virtual assistant (VA) involves a plethora of tasks. From social media, transcription, creating articles, proofreading work, typing, spreadsheets, all the way to making telephone calls, this includes numerous responsibilities.
Websites: UpWork.com, Fiverr.com, PeoplePerHour.com etc
Advice: This is wide and mostly paid per hour. Ensure you are sufficiently skilled.
7.      Website Creation
You will be designing websites for individuals, small businesses, and more using WordPress, Joomla, or even HTML/CSS
Websites: Fiverr.com,UpWork.com, Kuhustle.com etc
Advice: You can learn web design first from khan academy.
8.      Creating Animation Videos
Various businesses require videos to help them reach the online audience. As a matter of fact, video is one of the fastest growing segments of online businesses so opportunities are in plenty.
Websites: Fiverr.com,PeoplePerHour.com etc
Advice: Perfect your skills first.  Again you can even start by approaching local companies
9.      Logo Creation Services
Tons of businesses are opened daily and need logos. Your work will be to use creativity to come up with amazing logos representing what the owners of these businesses want.
Websites: Fiverr.com, 99designs.com etc
Advice: Train first how to use Adobe Illustrator, Photoshop, and CorelDraw software. You can even expand to creating Infographics and offering complete graphic design services. If you're good, expect some awesome earnings.
10. Online Book-Keeper/ Accounting
Many accountants including current KASNEB students haven't warmed up to the opportunities offered by the internet yet, many foreign and even local companies are turning to online book-keepers to have their financial reports prepared because it's cheaper.
You are required to use a program like QuickBooks, Excel, and Sagepastel to process source documents and come up with a trial balance, income statement, balance sheet, budgets, and cash flow statements.
Websites: UpWork.com, Fiverr.com, etc
Advice: Make sure you are competent in book-keeping and know how to use accounting applications.
Final Word On Online Jobs In Kenya For Students
Kenya's advanced technological infrastructure has brought with it bucketloads of benefits. Well, everyone knows about MPESA while the world has praised Kenya's originated global crisis-mapping platform, Ushahidi.
And now we have online jobs in kenya for students and a chance for learners to raise school fees and pocket money while still in college.
So, why are you broke Mr. Student?