While the job market has become so competitive world over, CPA students can deem themselves lucky because of the increased availability of online accounting jobs for students.
This is very good news since, even after graduation, it can take you up to 5 years to secure a well-paying job in your specialization either as an auditor, book keeper, tax consultant, and more.
What's more?
Most medium and small enterprises internationally are contracting online bookkeeping service regularly.
It's predicted that this trend will continue into the foreseeable future meaning demand for freelancing accountants will rise significantly.
So, if you are detail-oriented and have a head for numbers coupled with awesome accounting skills, this could be a massive opportunity.
I know you're wondering where and how to start…
Well, thank your lucky stars because this comprehensive guide will show you how to earn a living working as an online accountant even from home.
Let delve right in:
How do I become an online accountant?
Now, the thing that excites me most about working online as an accountant is that unlike some other online jobs that demand huge initial investments, online bookkeeping jobs are so simple to start.
Here are the basic necessities: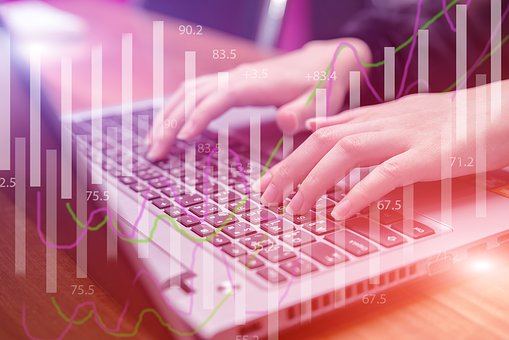 A decent computer
Generally, a good computer should be of at least 4GB RAM and possess a high processor clock speed.
A reliable internet connection
You will be working online and having a speedy network is vital.
Bookkeeping software
Now, your tool of trade will be one of the recommended bookkeeping programs. Here you're spoilt for choice and any of these software can serve the role..
QuickBooks
Quicken
Sage (50)
Xero accounting
Conducive working environment
First, you'll be consuming a lot of hours in front of your computer. Then, accounting jobs involve immense concentration to help you digest and make sense of the numbers.
Hence, you need a comfortable working space. Get a good ergonomic office chair, a comfortable computer table, and ensure that your home office is well aerated.
Also, your location should be free of distractions.
Skills
Though remote bookkeeping jobs do not necessarily require college degrees or full CPA certifications, you should be conversant with at least basic bookkeeping skills.
For instance, have some knowledge in any of the aforementioned bookkeeping software plus basics of record keeping.
Web Presence
Though for a start virtual accounting jobs at home do not necessarily require you to have a personal marketing website, you recruit clients online so you must have some form of an online presence.
You can depend on online freelancing websites (more on this later) such as remotejobs.com, LinkedIn – the professional networking platform, and even social media as you work towards owning a website.
Other formalities
In addition, your home-based bookkeeping business may need some formal structure as it grows. Hence, you may consider..
Registering your business with the authorities.
Acquiring a PIN number/PTIN (preparer tax identification number).
Insuring your home bookkeeping business.
Can you now see why I am insisting that even a fresh graduate can succeed in entry-level virtual bookkeeping jobs?
Let's now proceed to the next step…
How To Start off 
Now, you have everything in place.
How do you start making money from the countless online accounting jobs for students?
You can either practice general online bookkeeping (dealing with a variety of bookkeeping tasks) or be a niche online bookkeeper where you specialize in a particular accounting task.
Let me explain
A general bookkeeper typically oversees myriad tasks..payroll, fill in account reports, petty cash monitoring, management of inventory….you name it.
In contrast, a niche bookkeeper will specialize in only one of the abovementioned services.
Where will you be getting clients from?
Primarily, as a beginner, your options are mostly job boards or freelancing sites.
What's the difference?
Job boards such as indeed.com, Glassdoor, and Craiglist advertise an array of general finance and accounting jobs from a multitude of firms which wish to hire both independent (remote) and physical professionals.
Here, you apply traditionally as you do for conventional job ads.
On the other hand, in freelancing platforms like Upwork.com and Guru.com, potential clients post their job profiles and expect you to bid by placing a quote and narrating why you're the best fit.
You can also try websites which allows you to promote your services such as Fiverr. In this website, you create a profile and publicize your services as gigs.
For me, I target all the potential platforms since it enhances your chances of getting hired.
So, what do these internet-based buyers of your accounting services require you to be competent in?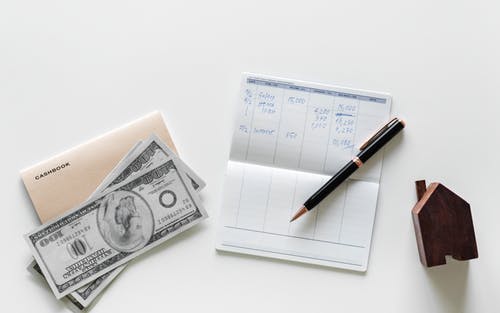 What Online Accounting Jobs For Students Involve
Ordinarily, an online bookkeeper may be asked to undertake any these tasks…
Prepare annual budgets
Updating firms' chart accounts
Analyzing financial statements
Help collect receivables on time
Recording cash receipts
Prepare and issue customer invoices
Monitor financial standing and debt levels
Managing petty cash funds
Reconcile various accounts
Administer payroll
Support other requested administration tasks
Can we now look at the marketplace where you will be selling your online bookkeeping services?
Websites that hire online bookkeepers
Here are the most popular and trusted websites that connect you to online bookkeeping jobs from home:
This website is renowned for hiring bookkeepers and controllers for leading companies.
It offers room for full-time employees besides at-home jobs.
The site also has plenty of openings including part time accounts work at home.
It also hires for related services.
Clickaccounts.com specializes in bookkeeping and accounting.
It requires you to showcase a good resume and cover letter as part of selling your skills.
The company prefers recruiting you as an independent contractor.
And so while you can earn some significant remuneration, you don't enjoy the normal employee benefits.
This website employs various types of professionals, bookkeeping included.
You just apply and the company usually contacts you whenever they find a good spot for you.
This website will hire you as an enrolled agent or an at-home CPA. You are expected to browse and offer solutions to the questions which their buyers post.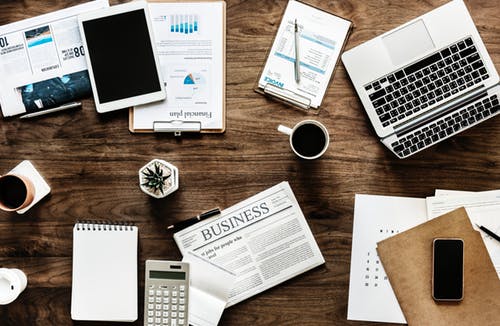 This website offers seasonal jobs though with time, they can hire you as a permanent employee.
You are expected to offer support as an at-home CPA to its turbo tax users.
8. Flex jobs
Like belay, this site goes beyond the routine book-keeping hiring and will offer other flexible jobs such as Virtual Executive Assistant, Writing jobs, and more.
They have flexible hours or even job sharing.
9. Fiverr.com, Upwork, Guru.com
These require you to register an account and start bidding for tasks or promoting your Gigs (Fiverr.com)
You can learn how to sign up and start selling your services on Fiverr here.
Marketing your online bookkeeping business
Like offline businesses, your online bookkeeping business will most likely fail if you don't market it.
So, how do you sell it to realize awesome returns?
Design and distribute business cards
Send to each of your phonebook contacts an impressive card and let them know you can file their tax returns online at an affordable rate.
Shout your expertise to all your friends on Facebook, Twitter, LinkedIn, and Google+.
Hunt for prospects online and call them selling your expertise to them.
Send brief emails to your email contacts and describe your skills to them. Also, keep building your email list and keeping shooting those emails to new subscribers.
You can create a beautiful website to help attract potential clients and persuade them of your talents.
Participate in online mediums such as those exchanging views on bookkeeping. Share your opinion on the trending topics and don't forget to announce to all and sundry that you are a bookkeeper.
You can buy Google Ads sponsor a Facebook post, or even a Tweet marketing your services. This could be an inexpensive way of reaching out to your future buyers.
How Are Online Accountants Paid?
As you can see, starting online bookkeeping on the side or even a full-time career can be a lucrative idea.
But first, how do you get paid after working?
To get paid, you need a PayPal account.  For starters, PayPal is email based and absolutely free to open.
Other alternatives include Mpesa, Payoneer, Skrill, and such.
How much do online accountants make?
According to small business cost helper, you can make between $20 to $50 per hour from online bookkeeping.
This mostly depends on the complications of the task involved assuming that other factors such as your speed and quality of work delivered remain constant.
The amount may vary in some cases such as when you have direct consultations with your clients.
Tips to Help You Succeed in online accounting jobs for students
The internet is a massive jungle and is littered with many pitfalls. Here is how to be safe first (rather than sorry) and also how to achieve unprecedented success..
Tip 1: Always avoid scammers
Online accounting jobs for students are prone to deception by online scammers. Again all online jobs are so this is nothing new.
The easiest way to avoid them is to always work from within your website (Upwork, Fiverr, or whatever you choose).
Payment within websites is secure as clients deposit funds first to the site's account before you are hired. Job listings with terms such as work from home or work at home and the equivalents are often scams.
Tip 2: Hunt for Jobs Like a Pro
When searching for jobs, always use terms such as; online bookkeeping jobs, telecommute bookkeeping jobs, remote bookkeeping jobs et cetera.
This will help you stand out from the often vicious competition.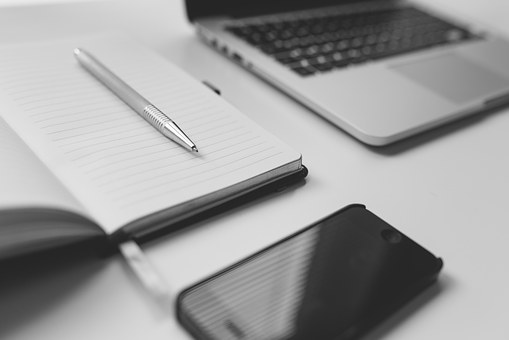 Tip 3: Always keep up with Finance trends
To secure yourself a permanent position in the online accounting jobs workspace, it is advisable to be always updated both on the industry happenings such as review of accounting standards as well as new bookkeeping software.
Dedicate yourself to continuous learning by enrolling for relevant online courses on Udemy and similar websites in order to outdo hungry competitors.
Tip 4: Be Disciplined
Online bookkeeping jobs come with strict deadlines. No one will rehire you if you repetitively submit jobs well after the deadline.
In any case, the prompt you're in completing assigned jobs, the better your ratings.
Conclusion
You cannot deny that the current job market is flooded.
But for you, as an accountant, being broke could be a song of the past thanks to the numerous online accounting jobs for students.
Besides the reasonable income, you will love the freedom that comes with online work and the experience of dealing with international clients from all types of business.
So, what are you waiting for?
PS: You can whatsapp the editorial team on +254 732 777 838 if you want further guidance on how you can profit from your CPA skills online.
Related Articles Selected Just for you: