If you're looking for a convenient and perhaps a cheaper way of owning a home, you should consider going for any tenant purchase scheme in Kenya.
This article will introduce you to some of the tenant purchase schemes (TPS) in Kenya, the terms, and the applicable guidelines.
What is a tenant purchase scheme?
A tenant purchase scheme is simply a house-ownership plan which allows a tenant to purchase the flats/residence they have rented.
Under the arrangement, the rent you pay goes towards redeeming the purchase price and the house title is transferred to you as soon as you pay off the whole amount.
In most cases, you'll first agree with the developer on the period and interest rate.
All you have to do after this is to pay your agreed monthly rent to cover the balance.
You're required to pay a fixed down payment at the beginning.
The main objective is to help provide access to affordable housing in Kenya.
Remember that according to the World Bank, Kenya faces an annual housing deficit estimated to be over 250,000 units per year.
Tenant purchase scheme in Kenya: Which companies can I contact?
The National Housing Corporation (NHC) is probably the biggest player here.
There are also several real estate developers that have houses available for rent/sale under this arrangement.
Here are the institutions to check if you're considering using a TPS as a means of owning a home in Kenya.
National Housing Corporation
NHS has hundreds of flats available under a TPS scheme in areas such as Lang'ata, Kibera Highrise, Kisumu Mamboleo, Pumwani, and more.
Other properties are found in Machakos, Kerugoya, Bungoma, Nyeri, Malindi, and a couple of other towns.
You can view the complete list of houses currently on offer by the NHC here.
National Housing Corporation Tenant Purchase
The terms for NHC Kenya houses are as follows:
The minimum deposit is 10% of the quoted selling price.
The balance is to be cleared on tenant purchase terms in the course of an eighteen (18) years period.
The revisable annual interest rate is thirteen (13) percent.
Buyers/tenants pay the deposit to the National Housing Corporation by Bankers cheque or via a direct bank transfer.
Unsuccessful applicants are refunded their deposits without interest.
You can always log in to the NHC customer portal to track your payment progress.
Normally, you're given approximately a month before the interest starts accruing.
National Housing Corporation
For answers to any of you questions about the NHC tenant purchase scheme in Kenya, contact them using the following details:
Location: NHC House, along Aga Khan Walk, Nairobi (Head office)
Postal address: P.O Box 30257-00100, Nairobi
Email address: info@nhckenya.co.ke
Telephone: +254 (020) 3312 149
Website: https://www.nhckenya.co.ke/
Fusion Capital
Fusion capital has dozens of houses on offer under tenant purchase scheme terms in Nakuru (3 bedroom apartments).
The company has also in the past pledged to build more properties to be sold under the TPS in all counties.
Visit their website to browse their complete portfolio and for more information on upcoming TPS projects.
Safaricom Investment Cooperative (SIC)Tenant purchase scheme in Kenya
SIC is an offshoot of Safaricom and also builds and sells houses under rent to own schemes in Kenya. Similar to the NHC plan, you just pay 10% deposit then move in.
You'll thereafter be remitting the agreed amount on a monthly basis for the period you have negotiated with the developer.
Again the best place to start if you would like to go for SIC's TPS houses is their website.
The houses are mostly concentrated in the outskirts of Nairobi.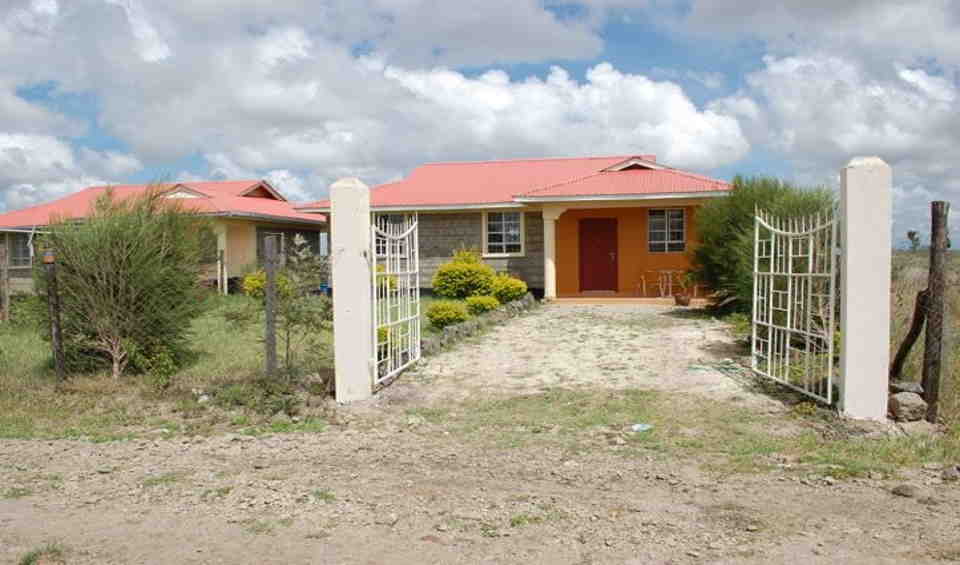 Other developers selling houses under TPS terms in Kenya
You can also check the NSSF and HF (housing finance) Group if you prefer to buy a house under a tenant purchase scheme in Kenya.
However, their models – despite being quite flexible- seem to mostly favor salaried Kenyans, mainly civil servants.
The other option is, of course, the recently launched Boma Yangu affordable housing initiative under the ministry of housing.
Under the project, the state hopes to construct and sell 800,000 housing units under the TPS by the year 2023.
But this is a lottery-based system so you're not guaranteed your dream house.
Recap
In the tenant purchase scheme in Kenya, you're a tenant as well as a purchaser in your chosen house.
In general, the terms are way cheaper than what you would pay if you bought the same house under a conventional mortgage.
In addition, you can negotiate for a longer term and even lower interest rate.
The developer cedes ownership of the house to you after full payment after which you're free to use your newly-acquired home any way you wish including as collateral for loans.
Be sure to compare what all the dealers are offering before signing on the dotted line.
ALSO READ: